This post may contain affiliate links.
As the coronavirus pandemic escalates, so do restrictions on travel and movement. It is now URGENT that we all hunker down safely, until further notice. But what if you're an RVer far from home? Or a full-time RVer with no home to return to? What to do? Where to go? And for how long?
In these uncertain times, we need to create as much certainty as we possibly can. And finding a place to shelter and stay safe for an extended period is priority number 1. If you've been wondering what to do, where to go, and how long this lockdown is going to last, it's time to take a serious look at your options. And take action now.
WHERE ARE YOU NOW? Click here to take our quick one question poll.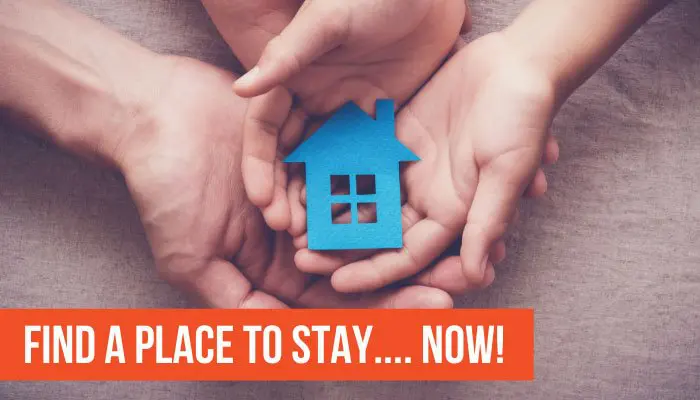 It's Time To Stop. And Stay A While.
Currently, the recommendation is for us to #stayhome until April 30. Of course, this timeline may be extended, depending on how the COVID-19 situation unfolds.
As you must be aware, most parts of the country have already closed non-essential businesses and many are imposing lockdowns. Some states (like Florida) are stopping people at borders to restrict access to non-residents. We believe it is only a matter of time before these border restrictions extend to other parts of the country, as the virus continues to spread.
So the window to act is shrinking… fast. As this situation is changing quickly and often, it's important to check federal, state and local government announcements for the latest updates. But closures and lockdowns can happen with very little notice. And you don't want to be stuck with nowhere to go.
So we recommend you act NOW. Take responsibility for your own health and wellbeing and get yourself to a suitable, comfortable place where you can comfortably stay through April and May. Even June, to be on the safe(r) side. This is for your own safety, and that of everyone else.
What should RVers do now?
There are many closures happening around the country. RV Parks, campgrounds, National Parks, State and County Parks, Core of Engineers. Even some national forest and public lands. But there are still several places you can go to settle in and be safe.
Here are your options:
1. Return home
If you DO have a home to return to where you would feel safer, now is the time to head back and hunker down until this is all over. Drive as directly and safely as you can. Unfortunately, this is not a time for stopping and sightseeing like you normally would. And if you are already at home, do NOT plan on taking any camping trips during the lockdown period.
2. Shelter where you are at a campground
If you are a full-time RVer with no home to return to (or an extended RV traveler where it's not the best option for you to return home at this time) make every effort to extend your stay at the campground where you are currently – at least until the end of April. Ask if you can stay even longer if the shelter in place order is extended through May or into the summer. Reasonable monthly rates can usually be found at many RV parks. 
See the end of this article for links to RV parks and campgrounds that are still open and accepting full time RVers to shelter in place (ie. not vacation camping). Or click here to jump to that section now. While some campgrounds have closed, many have allowed guests already in the campground to extend their stay so they can shelter in place. This includes Thousand Trails, which shared this announcement on April 2. Call the campground office where you are currently situated to discuss your situation, options and rates.
3. Move to another RV Park
If you cannot stay where you are, look immediately for an alternative campground where you CAN stay for an extended period. At the end of this article you will find links to many RV parks and campgrounds that are still open and accepting full-time RVers to shelter in place (NO recreational camping trips). Or click here to jump to that section now.
4. Park your RV on private property
Do you have a friend, family member, or even a generous stranger offering you an RV parking spot on their property? Awesome! Just make sure they have enough space for your RV, and that you can get your RV level. Find out if they have water, electric and/or sewer hookups. Ask if you can run your generator. And clarify how long you may be able to stay. There is even a Facebook group for displaced nomads and full time RVers, to help you find a place to go.
5. Find a boondocking spot
If you are willing and able to dry camp without hookups, that is an option. Of course, you need to find a suitable area close by, where you can stay for an extended period. And while this can be a great way to self isolate, ask yourself a few questions first, to assess the risks. Are there amenities nearby where you can dump and re-fill tanks safely? What if they close during the lockdown – then what? Are you legally able to boondock in place for the duration of the lockdown? And if not, what if the land is closed and you are asked to move? What is your back up plan, especially if campgrounds or state borders have closed? Personally, we have been boondocking in Quartzsite, AZ over the past few weeks. But in light of the rapidly escalating situation, we have decided to move to an RV park for as long as is needed.
6. Find an Airbnb or extended stay hotel
What if you cannot find a place to stay in your RV – or for some other reason that is not a suitable option eg. poor weather, or if your RV is in the shop for a lengthy repair? Consider putting your RV into storage and staying at an Airbnb or extended stay hotel or apartment for the next month or two. Many will be offering heavy discounts, as people are not traveling right now.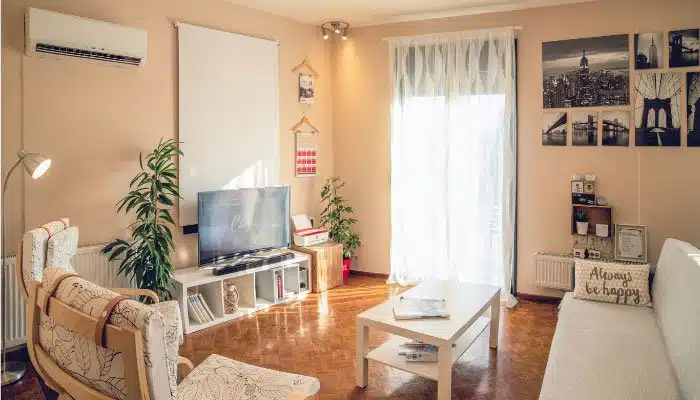 Prepare for a long(er) stay
It seems evident that the coronavirus is not going to miraculously disappear overnight, or even by the end of April. So rather than waiting around anxiously for the next update and extension to the lockdown, make your OWN decision now, and plan to hunker down longer. Perhaps at least until the end of May… or even June. Nobody really knows. But at least this way, if the lockdown is extended, you can be prepared – you won't have to make new plans or move all over again. This will become increasingly important as travel restrictions and border closures become stricter and more widespread.
Please don't run the risk of roads closing, or campgrounds filling up with full timers, or ceasing to accept new people – then ending up with no place to go. With each passing day, our options are becoming increasingly limited.
This post is not meant to scare you, but to encourage you to take control of your own situation now, as best you can, given the uncertainty and rapidly evolving situation.
It's much better to be mentally and physically prepared in advance for a longer lockdown. Then you can be pleasantly surprised if it is lifted sooner, as opposed to waiting for an announcement about an end date, only to discover it gets extended. Not only would that be stressful and inconvenient, but it can mess with our emotions and mental health. While it seems there is little we CAN control right now, at least we can take steps to control (or at least manage) our own decisions and reactions.
So plan ahead and prepare yourself. Decide to stay put longer than we are currently being told. Then, you will feel safer (along with everyone else), less stressed, and can settle in to prepare – and survive – the weeks or months ahead.
Where can I find parks accepting RVers?
GOT COMMENTS OR QUESTIONS?
We would love to hear from you. Drop us a note in the comments section below.