RECOMMENDED RESOURCES AND DISCOUNT CODES
Trying to decide which products, services, memberships and companies are worthwhile? In our 7+ years on the road, we've used just about all of them. Below is a list of resources that we personally use, love and recommend, some with discount codes. We believe these are the best options out there. Use them to enhance your own RV life, and travels, and save money!
Disclosure: Please note that some of the links below are affiliate links, and, at no additional cost to you, we may earn a commission if you make a purchase. We have experience using all of the companies listed here and recommend them because they have made our RV life better. If you are ready to make a purchase and would like to support this website, using these links is one way to do that. If you have any questions about these companies, please email us.
 For more information the various camping membership options, check out these articles with all of our tips and advice.
This has fast become our favorite web based trip and route planning tool. Use RV Trip Wizard to create your RV trips visually, with RV-friendly routes, gas stops, campgrounds, and points of interest along the way. Set driving times, distance, and estimate trip costs. Download trips onto the RVLIFE app for RV-Safe GPS directions that you can use offline. Just $59 a year and a must-have for every RVer.
Get RV Trip Wizard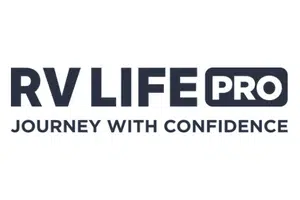 RV LIFE Pro Suite of Apps
The RVLIFE Pro App now  pulls together all RVLIFE content so you can access articles, Campground Reviews, RV-Safe GPS directions, plus RV trips created in RV Trip Wizard, and RV Maintenance all in one place on your smart phone or tablet. To access RVLIFE Pro  subscribe to RV Trip Wizard first
We highly recommend the Mountain Directories for anyone driving an RV! Find locations, descriptions and warnings for over mountain passes and steep grades in 22 states. How long? How steep? Tips and warnings for lanes, switchbacks, sharp curves and speed limits. Plan your route, stay safe and avoid stress, engine strain and cooked brakes. In print and digital.
Get Mountain Directories for East and/or West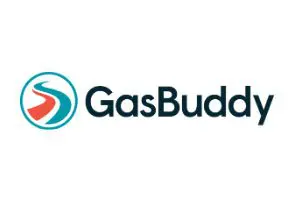 The Gas Buddy App is great for finding the closest gas station and best pump price, especially for gas powered RVs, trucks and vehicles. The app doesn't always include truck stops like Love's, Pilot, or Flying J, but we still use it to find the best gas prices for our Jeep which we tow. If you tow an RV with your diesel truck or drive a diesel motorhome, you'll get the best prices and can plan fuel stops with this discount fuel card.
This program is a must if you drive a diesel truck, RV or motorhome, and want to save BIG at the pump. Use this card at over 16,000 truck stop locations around the country and save up to $1 per gallon on diesel fuel. The program is run by TDS Logistics, which extended their trucker fuel program to RVers. Learn more here and watch our video about the program. Or just click here to apply for the card – it's free to apply.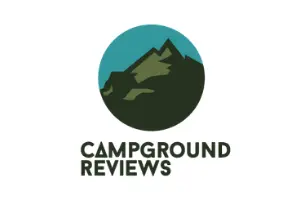 This of the many resources we use for researching, finding and reviewing RV parks and campgrounds Formerly known as RV Park Reviews, Campground Reviews is integrated with RV Trip Wizard for adding campgrounds when trip planning. You can access it via the RVLIFE Pro Suite of Apps on your smart phone or tablet.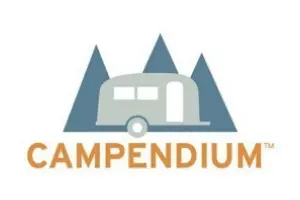 Campendium is another one of our fave resources for finding RV parks, campgrounds and free boondocking spots. Useful user-generated reviews with tips, GPS coordinates and photos. We love the feature that shows cellular data coverage for various carriers at each location. Invaluable for RVers who need reliable connectivity.
If you like to look where you are going, you'll find Campground Views a great  resource for info, with reviews, photos and videos – including 360 VR tours – of campgrounds and RV parks around the country. We like to look up potential campgrounds here to see what we're getting into, before reserving our campsites.
Frugal Shunpiker's Guides
To "shun the pikes" is to choose back roads over major highways. These invaluable ebooks help you scout out the best, free or cheapest camping spots on roads less traveled. Each guide provides detail on location, ease of access for all size RVs, and nearby amenities. We have all the guides, worth every cent!
Find places to spend the night, save money and make new friends while traveling. Members of Boondockers Welcome have access to an online directory of private properties around the country. Great for short stays en route to your destination. Join for just $50 a year ($25 for hosts).
A leading online store for RV-related technology and safety products to enhance your RV lifestyle. TechnoRV is run by full-time RVers and dedicated to RVers, educating their customers, delivering quality products and providing excellent service. They sell everything from air compressors to tire pressure monitoring systems, connectivity solutions and more.
Explore TechnoRV store
Mobile Must Have is your one stop shop for mobile and remote connectivity solutions, run by our RVing friends Erik and Kala. Find unlimited cellular data plans, cellular boosters, antennas, mobile routers – everything you need for a solid, reliable internet connection for travel or even at home. Find RV Fire and tire safety gear too.  Save 5% with code RVLOVE
Explore MobileMustHave
Mobile Internet Resource Center
The #1 source of quality, unbiased mobile internet information for RVers, boaters and nomads. The Mobile Internet Resource Center delivers a veritable cornucopia of information, resources, research,  courses and forum about cellular carriers, plans, new technologies and gear to keep you connected. Save $5 with code RVLOVE.
Explore or join MIRVC
Bluehost is a great, low cost hosting service to start your website or blog. We used Bluehost for years until our website outgrew it and we had to switch hosts. But we still recommend Bluehost if you're just getting started. Get the best value with an annual hosting package and use this link to get website hosting for less than half price, as low as $3.95 a month.
Get started with Bluehost
When RVLove.com got too big for our hosting service, we switched to Siteground. Now our website runs much faster and is able to handle higher volumes of web traffic with ease. Siteground offers the tools and services for seamless website building and management. Their current special gets you web hosting for as low as $3.95 a month.
Get started with Siteground
Learn more about our mobile connectivity solution in this article, with all of our tips and advice. Find more tech gear in our Amazon store.
RV UPGRADES AND OUTDOOR GEAR
We ordered a new mattress for both our RVs from MattressInsider.com as they specialize in making custom mattresses to your specific needs – size, shape, comfort and support. Just describe what you want and they will custom make make your mattress, roll and ship it to you for free within the USA. Save 10% with code RVLOVE. To order call 1-888-488-1468 or visit MattressInsider.com
Acuva Water Purification System
Having clean, purified drinking water is important to us. So is avoiding plastic water bottles! We installed an Acuva UV-LED water disinfection system in our RV which disinfects viruses and bacteria to provide safe drinking water directly from the Acuva UV-LED powered counter top faucet. Save $100 with code RVLOVE.
Visit Acuva Tech
We love our custom RV Magne Shade windshield shade which offers privacy while reducing RV inside temps by 15-20 degrees in summer. Their patented magnet system makes installing and removing windshield shades quick, easy and safe. And their EZ Tire Shades provide discreet tire protection. Mention RVLOVE to get a free storage bag.
Explore MagneShade
Escapees is an advocacy group, support network and invaluable resource for RVers, especially full-timers. We are members and also use mail and domicile service. Annual membership is very reasonable at just $40 a year. If you join, they will ask you for a referrer number, ours is #121165. 
Learn more or join Escapees
The offspring of Escapees created for "the new generation of RVers" is an active group of RVers – including many who are still working – who get meet up at rallies, events and share within their active Facebook community. Membership is optional and free when you join the parent group, Escapees.
Learn more or join Xscapers
An RV Club membership that offers services, and savings at campgrounds, and outdoor retailers like Camping World and Gander RV and Outdoors. Get up to $30 in merchandise certificates when you join. Membership fee is around $20-25/year.
Explore Good Sam Club
We've been following Marc and Julie for over three years and have learned sooooo much from them! We love their upbeat spirit, sense of adventure, and how they share their knowledge and experiences with everyone. As we get ready to set out on our own full-time RV journeys, we feel so much better prepared because of Marc and Julie and RVLove!​
Great couple that have provided so much information and insight to the RVing life. We have followed them for years and find them both to be a great inspiration! We spent a couple of years learning and planning to become full time RVers and have recently taken the leap! We couldn't have done it without Marc and Julie's guidance.
Marc and Julie are down to earth people that tell it like it is. Lots of good information from friendly folk.
Your book arrived today! It looks fantastic and has all the information I really wanted to know. I can't wait to really dive in!
This couple is so much fun to watch as they continue on their journeys. I love watching their videos, reading their posts and blogs. Thanks for sharing your journey and entertainment with us all, guys!
THINKING ABOUT HITTING THE ROAD IN AN RV?
There's never been a better time to get ready to hit the road in an RV and explore – SAFELY! As avid RVers who have traveled to all 50 USA states over the past 7 years, and authors of the bestselling books Living the RV Life – Your Ultimate Guide to Life on the Road, and RV HACKS, we are here to show you the way. 
SIGN UP TO GET OUR BEST STUFF – sent straight to your inbox.