This post may contain affiliate links.
Believe it or not, our 'new to us' RV met its end before we could even hitch it to our trusty truck, let alone embark on our first adventure. The disbelief and shock were palpable, but we've always believed that every event, no matter how jarring, comes with a silver lining. In the world of RVing and camping, many pitfalls can be avoided with proper planning, and unwavering attention to safety. 
Yet, mistakes can happen to anyone. We're sharing our tale not to complain, but to share an RV reality, and offer a beacon of caution for our fellow RVers. It's a nudge, and a gentle reminder to pause, reflect, and heed the warning signals that life sometimes sends our way. 
Dive into our story of the RV that was no longer destined for the open road. And take away the 15 invaluable lessons we've distilled from this saga. Grab yourself a strong and comforting brew – this tale is a bumpy ride.
In our last post we shared the news we were switching to a truck and trailer, after almost a decade of motorhome travel. We were blown away by your enthusiasm, comments about our change, and RV suggestions! We'll share these, along with our criteria, and why we decided to buy this specific RV, in another post. 
Our intention was to rent a few different RVs for a while, until we figured out what we wanted. But we also stayed open to the idea of buying an RV sooner… IF the right one came along, at the right price. 
Sure enough, we happened across a smaller, used fifth wheel we really liked. Even though it was in northern California (and we're in Colorado) we were impressed with the ad listing, photos, and spent two hours doing an in-depth FaceTime tour with the seller. It was evident he had taken excellent care of the RV in the six years he owned it, which instilled us with a great deal of confidence. We felt the RV represented great value for money. So we agreed to buy it. To respect the seller's privacy in this story, we'll call him "Bob". 
We put in place as many plans as we could, in advance
Of course, Julie immediately began dreaming about another RV makeover! But first, we planned on getting a professional RV inspection along with an RV extended warranty. The rig was a 2008 model, which is the last year of warranty eligibility in 2023 for a towable RV (up to 15 years old). We obtained a quote, and found we could get three years of coverage, quite affordably. We've been tracking our costs of RV ownership costs for over nine years. And while I like to DIY as many RV repairs as possible, an extended warranty would give us extra peace of mind on this older RV.
I had already installed a new TPMS system on our truck, and programmed the sensors for the trailer tires. We made sure our roadside assistance plan with towing was current. And began planning our route. 
Seeing as it would be an 2,100 mile round trip for us to pick up the RV, we asked Bob if he would be open to driving to Reno, Nevada and meet us. This would save me almost 500 miles, plus an entire day of drive time. Bob agreed, as long as we would reimburse him for the fuel. Of course! 
We could have waited until late September, and picked it up from California, on our way to the EclipseFest23 event in Oregon in October. But we wanted to get the rig properly set up and organized before then. (Ahhh, hindsight is a wonderful thing!) 
So we began making plans to close the deal and pick up the RV before August 23rd.
Lesson #1: Don't Mess with Mercury....
Why August 23rd you ask? That's the official start of this Mercury Retrograde cycle. And we typically prefer to avoid making big decisions or purchases during these times. Now, this may not be something you have ever heard of, or even care about. But let's just say that after many years of experience, we've learned not to mess with things bigger than us. Like planets. And this Mercury Retrograde cycle is from August 23rd to September 15th, 2023. It's also good to avoid a few days either side.
What is Mercury Retrograde and why does it matter?
Mercury Retrograde is an astrological event where the planet Mercury appears to move backward in the sky. It's an optical illusion, occurring three to four times a year, and lasting about three weeks. But the effects may also be noticeable in the days either side of a Mercury Retrograde period. Often linked to communication mishaps, technological glitches, travel delays, and challenges in decision-making, there's no scientific proof behind these associations. However, those who heed its effects often double-check details, avoid significant decisions, and embrace patience during this period. You can learn more in this Farmer's Almanac article.
Despite our best attempts to 'beat Mercury', get everything in place, and complete the RV purchase as soon as possible (before August 23rd). In the end, after a series of glitches, delays, and the dramatic finale, Mercury got the last laugh.
Lesson #2: Keep Calm and Remember it's an RV
We wrote up and emailed a Bill of Sale, which Bob and I signed, but didn't date, and sent a holding deposit to confirm our intention to buy. A few days later, we emailed to schedule a pickup date. 
The phone rang and it was Bob: "I'm afraid we have a bit of a problem. I can't meet you that soon". Turns out after extending the awning during our FaceTime RV tour, Bob took his dog for a walk. He returned to find the awning fabric hanging straight down – a rubber piece had worn and broken. It was a small, inexpensive part that he could have shipped direct to us from the manufacturer and replace it ourselves. "No biggie" I said. "We rarely put our awning out anyway. We can replace that when it arrives."
It's just a fact of RV life… things are going to break 
"But… that's not all" explained Bob. "When I took the RV back to the storage lot, the landing gear wouldn't go down. This has never happened before! But I towed it to my repair shop, and they said they'll fix it as a priority, as they know it's being sold. However, I just can't tell you when that will be exactly. I feel so embarrassed!!!" 
Poor Bob was genuinely sheepish, but we knew it wasn't his fault. We understood, and didn't want him to feel bad. We figured Mercury Retrograde was playing games with us, but laughed it off and blamed it on Murphy's Law instead (as everyone knows what that is). Of course, the RV is going to act up when it's about to be sold! 
"Don't worry about it, Bob" we assured him. "It's an RV… stuff happens! "We just appreciate you taking it in to the shop so quickly, ordering the awning part, and getting everything handled. It will all happen when it's meant to."
As it turned out, the repair was completed within a few days, and we were back on track. We made plans with Bob to complete the purchase and pick up the RV early the following week. But before we could do that, I needed to order a hitch to install in the bed of our truck.
Lesson #3: Be Sure You Need a Fifth Wheel Hitch Before Drilling Holes in Your Truck Bed
While we were open to all kinds of towables, the RV we found happened to be a fifth wheel. This meant I would need to install a hitch in the bed of the truck. I really didn't want to drill holes in my truck, but fifth wheels really do tow so much better.
Bob had installed a B&W hitch on his Ford F250, and shared the benefits and how much he liked it. Plus, since Bob was selling the fifth wheel to downsize to a smaller travel trailer, he no longer needed a fifth wheel hitch. So he offered to sell us the top part of the hitch at a discounted price. I would, however, need to buy the same underbed mounting system for that hitch for our truck. 
As luck would have it, that same B&W hitch was already on my shortlist from my initial research. So I ordered the hitch, to install before hitting the road to Reno.
Don't worry, we are still getting to the part of this story about how our RV met an untimely end. However, we now have a hitch in the bed of our truck, but no RV. And now we are wondering if we did the right thing drilling those holes…? What if we end up with a travel trailer next? Grrrr. Oh well, at least we have options!
Lesson #4: Plan for Everything to Take Longer Than You Expect
I ordered the hitch, which was due to arrive on Thursday August 17th. I planned to install it then drive to Reno over the weekend, and meet Bob on Monday 21st to finalize the transaction. All going well, we'd wrap things up just before Mercury went Retrograde! I watched the hitch install videos, read the detailed instructions, and made sure I had all the necessary tools on hand, so that I would be well prepared when it arrived, with no time to waste. I estimated it would take about four hours.
But the hitch didn't arrive on Thursday. Or Friday. I texted Bob to let him know we'd have to push our pickup date back, and we agreed on Wednesday morning. I just had to be patient, and remind myself that things often take longer than expected. Especially in RV life. It is what it is, and sometimes you just can't force, push, or change it. You just have to accept it. (Especially during Mercury Retrograde).
Finally, the hitch showed up at lunchtime on Monday. I jumped into action, and spent the next several hours under the truck, drilling holes, and wrestling with the parts. More than once, I honestly didn't know if it was going to work and fit. But after many hours, many curses, and a lot of physical effort, I got the hitch underbed part installed, finishing up around 9pm Monday night. Exhausted.
Lesson #5: Plan Your Route, Check the Weather
With Reno, Nevada agreed upon as the pickup location, I used our RV Trip Wizard online trip planner to check my route options. It would be an easy drive across I-80 the whole way. I also checked the weather, and sure enough, the first-ever tropical storm watch for California showed up for Tropical Storm Hilary! What are the odds? It seemed like our delayed pickup would be for the best after all. As the effects of the storm would have passed by Wednesday. What's better? Avoiding Mercury Retrograde or a Tropical Storm? By this point, we weren't sure, so we just kept moving forward.
Campgrounds are a great, safe option
Meanwhile, Julie researched local campgrounds for a suitable pickup location. We suggested we book a campsite at Sparks Marina RV Park, just east of Reno. That way Bob could deliver the rig, and leave it safely in a campsite overnight. We would book a pull-through site so he didn't even need to back it in. He could simply unhook his truck, go out for a nice dinner with his wife, and stay in a nearby hotel. 
The next morning, we could meet at the RV for a run-through, connect the utilities to ensure everything was working properly, then complete the transaction at a nearby Chase Bank branch. I didn't plan to even spend the night. I wanted to hit the road and get in some driving hours. Of course, towing the RV would make for a slower trip back home, which I planned to do over two days. 
We tend to err on the side of caution when it comes to RVs, driving, and safety. So booking a site at the RV park would purely be for an easy delivery and pickup. 

Lesson #6: Trust Your Instincts
However, Bob elected to stay at a hotel in Reno with a large parking lot instead. He picked a hotel that was close to the bank to make things easier (theoretically). And checked the satellite view of the parking lot, to ensure there was enough space to park the RV. He also got permission from the hotel to park it there overnight. We double checked the satellite view as well. And while the hotel parking lot wasn't our preferred pickup point, there did appear to be some larger areas for parking an RV.
In hindsight, had we followed our instincts, we would have insisted on booking a campsite and meeting at the RV park. And while accidents can definitely happen in campgrounds, they are generally safer locations, with fewer obstacles, as they are designed for large vehicles and RVs.
But, we didn't want to question Bob, be an inconvenience – or seem paranoid – either. After all, what could go wrong? 
By now, you probably know where all this is going.
Something doesn't seem right…
After a long, but uneventful 15 hour drive day, I arrived in Reno around 9pm local time. I was staying at a different hotel just a few miles away. But before settling in for the night, I decided to swing by to take a peek at the RV. Although it was dark, I snapped a quick photo and texted it to Julie. We were both excited to start the next chapter of our RV adventures in this compact, stylish fifth wheel! 
But I didn't get out of the truck to take a closer look, as something just didn't feel quite right. First of all, the parking lot was VERY full of vehicles, with lots of people milling about. Turns out, many were using the hotel and parking lot as a staging area, before heading to the desert for the Burning Man event the next weekend.
Second, I noticed there was a low-clearance bridge near the front office that I would need to watch out for when leaving the next morning. I texted Bob to confirm I had arrived, then headed to my hotel to get a good night's sleep before my planned meetup with Bob at 8am the following morning to finalize the deal.
How the RV Got Totaled (and the Biggest Lesson)
Wednesday morning, August 23rd – the first day of Mercury Retrograde. I arrived at the parking lot and Bob greeted me with a warm handshake and "it's good to finally meet you!" Which he followed up right after with "Uh, we have a problem." I looked up at the trailer, and was pretty sure what he was about to say next.
Turns out, when Bob arrived at the hotel the previous evening, he entered via the proper entrance and drove through the large main parking area at the back of the hotel. But instead of parking the truck and fifth wheel, then walking around to the front, he and his wife continued to drive around, looking for the hotel lobby and other parking spots.
I'm not sure how fast they were driving, but I can only imagine the jolt and awful sound that happens when you drive your truck under a 9-foot-tall clearance made of concrete and steel, when towing a 12-foot-tall fifth wheel. CRUUUNNNCH!
Which leads us to the biggest lesson in this sorry story….
Lesson #7: Always Check for Low Clearances!
You should always plan your route – we recommend using an online trip planner, an RV GPS, and even paper maps, like this large-scale spiral-bound road atlas. Of course, checking the Maps satellite view online can also be very helpful. But, you can't always rely on technology. If in doubt, call ahead to your destination for driving and navigation tips. 
As an RVer, you constantly need to be paying attention to your surroundings – whether it's on the road, in a campground, or a parking lot. Watch out for low clearances, pay attention to road signs, and know your rig's height. Stick a post-it note on your dash with your RV height, so it is always a visible reminder. And always pay attention to clearance signs and overhead bridges! They will always win.
Early in our RV travels, we had a close call with our first RV GPS fail when it tried to take us under a low bridge. Fortunately, I was paying attention to the road signs, and realized ahead of time that our tall motorhome would not fit under that low bridge. So we had to disconnect our tow vehicle, turn the RV around at a 4-way intersection (at night and in the rain) then backtrack to take a safer route.  But at least we avoided an incident.
Related Article and Videos
The Damage and Our Options
The trailer, of course, was no match for the concrete. And while Bob had not yet been up onto the roof to assess the damage, we were both pretty sure it was not minor. Bob advised we now had three options.
We could pause the transaction, waiting to see what his insurance said. Then make a plan to meet up again down the road to complete the transaction.

He would offer the RV at a substantial discount if I could accept it in its newly created 'as-is' condition.
He could refund my holding deposit, and we could walk away from the transaction.
Needing more detailed information to make the decision, I climbed up onto the RV roof to capture some photos and video. Sure enough, the damage was NOT minor. It was MAJOR! The roof was torn up several feet in, and there were broken roof trusses. You could even see the buckled ceiling inside the RV. The roof and structure were terribly compromised. And that is never a good thing, especially with RVs.
How Did It End?
I shared the photos and video with Bob and Julie, then called Julie to discuss the options. With the insurance claim being an unknown – we figured there was a high probability the RV would be totaled. So Option 1 was immediately off the table for us. Option 2 was only briefly considered. Towing the rig over 800 miles without a proper roof – and with rain in the forecast – would cause even more damage. There were too many risks and unknowns, and we weren't willing to take that gamble.
So Option 3 it was. We broke up with the RV before we ever got to hitch it up!
It was an expensive exercise for everyone
We mutually agreed to cancel the transaction, and Bob refunded our deposit. I turned around and drove another 15 hours back home (over 2 days this time) with nothing in tow. I drove a total of 30 hours over 2.5 days and put almost 1,800 miles on the truck. And while I love long drives, I don't love wasting hundreds of dollars on fuel and hotel stays. My fuel expenses came in at around $675 (and no, Bob didn't ask to be reimbursed for his gas). Luckily, I could use our credit card benefits, so one hotel stay was free, and the second was paid for with points. Ahhh, what do you do!? We took a calculated risk that didn't pay off.
With all that said, we really feel for the seller, Bob. He had taken such pride in his RV, and maintained it diligently over six years. That was one of the huge appeals of this particular rig. After two months of advertising the RV for sale, Bob had finally found a buyer. Bob and his wife were also doing us a favor, by towing the RV to Reno to make my pickup trip a little shorter and easier. To top it all off, they had been looking forward to a fun little getaway in Reno. 
Despite all of our best efforts and planning, it ended in disaster AT THE LOCATION where the sale was supposed to be completed. OUCH! 
Instead, Bob returned home with the RV and filed a claim with his insurance company. Hopefully, with the Bill of Sale showing our intended purchase price, he'll get a full reimbursement, less his deductible, of course. But that, plus fuel and hotel costs, made it an even more expensive and frustrating exercise for him.
It really is another reminder that an accident like this can happen to anyone.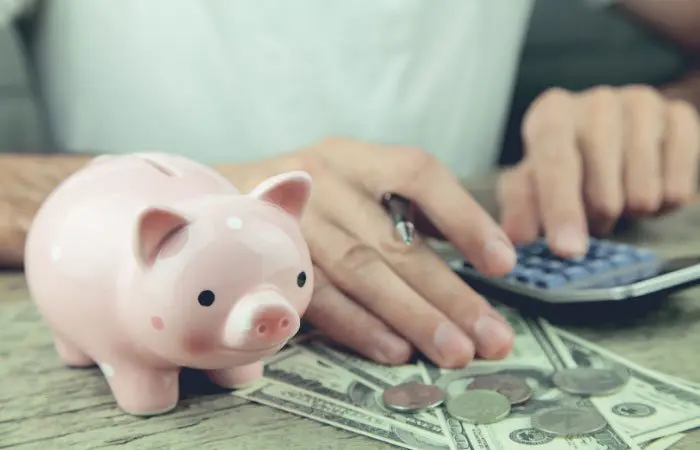 Lesson #8: Budget for Unexpected Expenses
While we had budgeted for travel expenses to pick up the RV and bring it home, we didn't plan on coming home empty handed. But that was a risk we took that ended in the most unexpected and jarring way! Whether it's RV life or everyday life, there are ALWAYS going to be unexpected expenses. We may not know what they are going to be for, or how much they are going to cost. Which makes it hard to budget for them accurately. But if you put aside some money in a rainy day fund, for contingencies, or other nasty surprises, at least it won't hurt quite so much.
What about the personal and emotional damage?
The most important thing is no-one got hurt in the accident. Just a couple of wallets, and no doubt some pride in Bob's case. Fortunately, while the incident was very disappointing for all, it was handled calmly and amicably between us. 
Surprisingly, Julie was really thrown for a loop. She had invested a lot of time and energy into making sure we had all our ducks in a row ahead of this purchase, as best we could anyway. She had spent hours researching and shopping for this rig. And more hours mentally remodeling it, in preparation for another RV makeover. So she was feeling a bit stunned for a couple of days. 
Strangely, I didn't have an emotional reaction at all (she made me pose for this photo for effect). I simply turned around and drove back home. Julie thinks my lack of emotional reaction is because I had spent all day listening to this Eckhart Tolle audiobook on the way to Reno). Maybe that played a part, but generally, I'm just a pretty calm and philosophical guy. Of course, we both agreed the whole scenario was far worse for the seller, and it was abundantly clear that this RV was NOT meant to be for us!
What are the odds!? I don't know. But we are absolutely serious when we say we will not be buying an RV (or making any other major purchase) during a Mercury Retrograde cycle again! Why risk it when we can just wait a few more weeks? 
Before we wrap up, here are 7 more lessons gleaned from this experience, which can all serve as reminders to help all of us stay safe out there! Some of these can be found in our books, Living the RV Life and RV HACKS. But it's always good to be reminded, especially with fresh experiences like this to drive the points home!
Lesson #9: Always Be Paying Attention 
It's way too easy to get distracted or lose focus. It's even more important when driving and towing. Whether you take your eyes off the road, get distracted by a text or phone call, or kids and pets in the back seat. When you fail to watch out for signs, even a few moments of not paying attention – from either the driver OR passenger – it can result in a major loss.
Lesson #10: Even Experienced RVers Make Mistakes
While newbies may be more likely to make rookie mistakes, they are also more often aware of their need to be extra careful. Experienced and full time RVers can become complacent and start to slip if you get too comfortable (or cocky). As shared in our winter post about the RV accident in the campground, It's important to always remain diligent and aware of your RV size. If you have a second set of eyes to help navigate, they should be engaged when driving too. 
Lesson #11: Be Flexible and Don't Force Things
As an RVer, you need to learn to be flexible, adapt, and bend in the face of challenges. If you try to stay too rigid in any part of your life, it's too easy to 'break' instead of bend. Likewise, don't try to force TOO hard to make things happen. Being patient and allow things to happen in good time also has its benefits. So we're not rushing to find our next RV, we're allowing it to happen in a more relaxed way. 
Lesson #12: Allow Extra Time for the Unexpected
RV travel can be an amazing and freeing experience. It allows for more flexibility than other forms of travel. But also remember to leave room for spontaneity, as well as any unexpected challenges and inevitable breakdowns that may occur and throw a wrench in your plans. Course correcting en route is common in RV life.
Lesson #13: Plan for the Worst, Expect the Best 
It pays to plan, budget, and put things in place to ensure things go as smoothly as possible. But even the best-laid plans and preparations can still get thrown off track by external forces beyond your control. If you have contingencies in place, and keep a positive attitude, you'll find you don't have to deal with too many issues. And even if you do, you'll be well-placed to handle it, without missing a beat.
Lesson #14: Practice the Art of Non-Attachment
At the end of the day, an RV (and the stuff inside) are just things, and these can almost always be replaced. Of course, having good insurance should cover most (if not all) damage or loss from a financial perspective. It can also be a good lesson in not being too attached to stuff… or getting too caught up in our ego identity with it. We were really excited about this RV, so while we were disappointed by the outcome, we shed no tears. There are plenty of other RVs out there. We're just being patient until the right one comes along.
Lesson #15: Keep Calm, and Just Keep RVing!
Last but not least, when crappy things happen, just keep calm, take a deep breath, shift your perspective, and find the humor, lessons (or both!) in the situation. Remember, it's going to make a great campfire story one day! Or in this case, a very long blog post! Ha! And don't give up when you hit a snafu…keep on RVing! There are so many more adventures ahead, and it will soon be in your rear view mirror!
We're still exploring our RV options, keen to find the best fit for our needs. Given our experiences, upcoming trip to Oregon next month for EclipseFest23. And our RV travels planned for winter and the years ahead, we feel long-term ownership will be more cost-effective than renting. If you find yourself at a crossroads deciding between renting and buying and RV, delve into our article comparing the costs and considerations.
Although travel trailers remain on our radar, especially after this vivid reminder of the height limitations. Yet, a fifth wheel remains appealing, for its hominess, superior towing capabilities, maneuverability, and usefulness of the entire trailer length. It's a good opportunity for us to try out that style of travel. And of course, now we already have that hitch installed in the bed of our truck!
Our plan is to postpone any future RV purchase until after September 15th, allowing the Mercury Retrograde to pass. If you're on the brink of a significant purchase, perhaps give the cosmos a nod and consider waiting a tad longer. After all, why fight the planets if you don't have to!?
Either way, stay safe out there, and wish us luck for our next RV purchase!
In our next post, we'll share more about this RV that we almost purchased and why. And we'll take a look at some RVs suggested by our RVLove community.
Watch this space, stay calm, and just keep RVing! We'll see you on the road!
GOT COMMENTS OR QUESTIONS?
We would love to hear from you. Drop us a note in the comments section below.